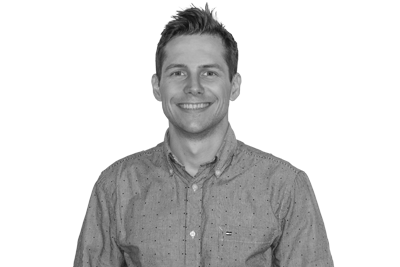 Website Building

Website Maintenance

Website Management

Website Responsiveness Optimisation
David Verne
Website Developer
Joining Austin Marketing early in 2018, David is one of our tech team, building and maintaining websites. Techie maybe, but geeky is most definitely not David's outward personality, making him a winner with customers. Working with Mark and Joana, David builds websites to the highest of standards using the latest development techniques.
Enjoying the combination of creativity and problem solving, David is deep in the process of learning different coding languages to help keep us all up-to-date with various developments in the web world. David is also obsessed with new technologies and religiously follows Elon Musk... we are all waiting for David to ask for a Tesla!.
David gained his degree in Physics from UCL in 2009 and has since worked in a variety of industries before moving to Austin Marketing. An avid gym goer, rock climber and extreme sports enthusiast, he enjoys a good challenge and having new experiences. During his last trip to Sydney (where he has family), David drove past a skydiving school and decided in that moment that he'd give it a go. David's next plan is to get involved in mountaineering. So far none of the team fancy joining him!!!!!!!!!