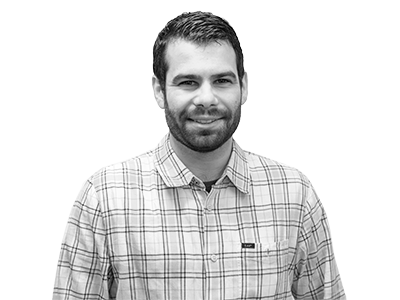 Location Photography

Videography

Directing

Photo & Video Editing
Pedro Portela
Photographer & Videographer
Joining the team in 2015, Pedro has been helping to maintain the on-going demands of location photography and videography. Like David, Pedro is a committed Nikon user, although recently has added a Sony high performance compact camera to his portfolio.
Pedro has mastered the art of taking engineering work photography whilst fully kitted up with the latest Health & Safety PPE kit – something he hadn't previously experienced as a portrait and product photographer.
Pedro first began mastering the art of photography with his photographer father in Portugal when he was a teenager, working in camera shop during his spare time.
Pedro initially followed a non-creative career path taking a Law and Master's degree in Law and Business. Fortunately for us, his passion for photography won us over and now irrespective of when you meet Pedro, he will almost certainly have a camera in his hands.