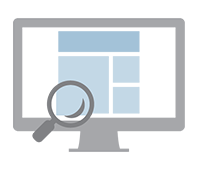 Search Engine Optimisation (SEO)
Getting your website ranked in search organically
Wouldn't we all like to have a number one ranking on Google for our key search terms or a least be on the first page? Of course, but it's unlikely that your site will achieve this or become "search engine friendly" if careful and thoughtful copywriting is not undertaken before the site is published and that the common keywords and phrases are not correctly identified. Austin Marketing in almost all instances provides copywriting support and pre-launch identification and tagging of keywords and phrases.
Additionally, to follow on from our initial SEO service, we provide an annual maintenance agreement to undertake monthly reviews and updates. This includes managing keywords and content to continually improve your site's page rankings for key phrases. Our Google Analytics IQ certified team members can help you interpret the performance data retrieved from your website, with information relevant to your business and objectives, to see how your website is progressing over time.
More detailed advice and information about our SEO services can be obtained by calling one of our technical team.
*http://expandedramblings.com/index.php/by-the-numbers-a-gigantic-list-of-google-stats-and-facts
Free SEO Site Audit
Provide us with a few details about your website, and we'll test and report back with a detailed site audit to highlight what's working well and any areas that can be improved.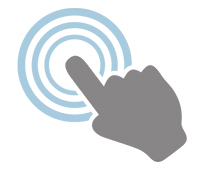 Pay per Click (PPC) - AdWords
Instantly get your website at the top of Google Search Results
In combination with our SEO services, we also have a great deal of experience managing Google Adwords (PPC) Campaigns, flexibly working with a variety of budgets and audiences.
Pay per click or 'PPC' campaigns are advertisements featured predominantly in Google search results as well as around the web. The difference between these results and organic results is that it will cost the web owner money per unique click. Google Ads are the websites distinguishable in Google search results by the yellow 'Ad' box next to a search result or tagged with the word 'Sponsored' around the web. They are an instant solution to getting your website featured in an optimum position in Google, and they can be narrowly targeted to your specific customers online through competitive bidding, schedules, location targeting and chosen keywords
Benefits: 
Ability to target specific audiences
Set a daily budget
Get instant results - quicker than building up organic rankings
Filter out unwanted visits and clicks through negative keywords
Can target customers in different stages of the buying process
Develop your remarketing strategy - target users who have interacted with your website previously
Choose which page a user lands on
Ideal for promotions, special offers or urgent recruitment
Add engaging extensions such as location, phone numbers, call outs and sitelinks
We selected Austin Marketing in 2011 to produce an entirely new website for Conference Craft; they understood exactly what we needed and produced something we are all very proud of.

We now have an ongoing relationship with Austin Marketing who have assisted with site management, content provision, SEO and Google Pay Per Click campaigns.

Most recently we have taken advantage of their social media services and what a relief! Great result, their team works very closely with us to ensure our web social media presence meets the objectives we have for the business.

Although an external agency, our relationship with Austin Marketing feels far more like having our own team – but in another office, in another building.
Nick Deacon, Managing Director, Conference Craft Ltd