KMP Brand Website Undergoes a Refresh for Agricultural Parts!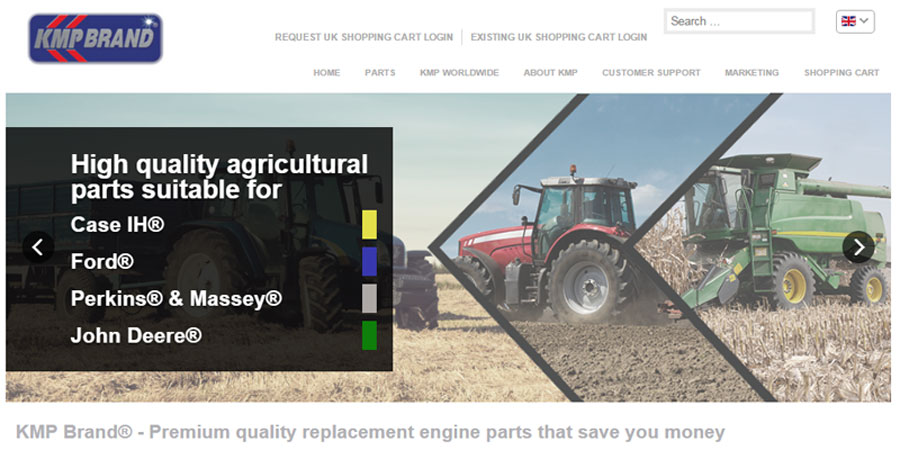 After recently merging with AIP (Agricultural and Industrial Parts), KMP now have another string to their bow; not only are they a globally renowned supplier of high quality, replacement heavy duty industrial machinery parts, but also agricultural machinery parts suitable for John Deere, Perkins & Massey Ferguson, Ford and Case IH as well!
Austin Marketing have worked with KMP for approaching 3 years now, originally redesigning their website and creating an informative, promotional four minute video. When KMP communicated with us in this instance, we were commissioned to provide the design, plan a restructure, and subsequently build a refreshed update to the website to incorporate their new product expansion. This required a revisit of the original homepage, structuring and rewriting it to allow for a clear distinction between heavy duty and agricultural parts.
As with the heavy duty parts, Austin Marketing also aided with photography where needed for the agricultural section and our graphic designers worked to redesign the sliders, incorporating new imagery and text, as well as developing visuals for the navigation to agricultural parts and the new agricultural brands.
Today, when a user selects industrial or agricultural from the main homepage, they will now experience a similar layout to the original, previous homepage, with the selection of brand types. The difference now, being that they can easily switch between industrial and agricultural parts with a new central toggle feature.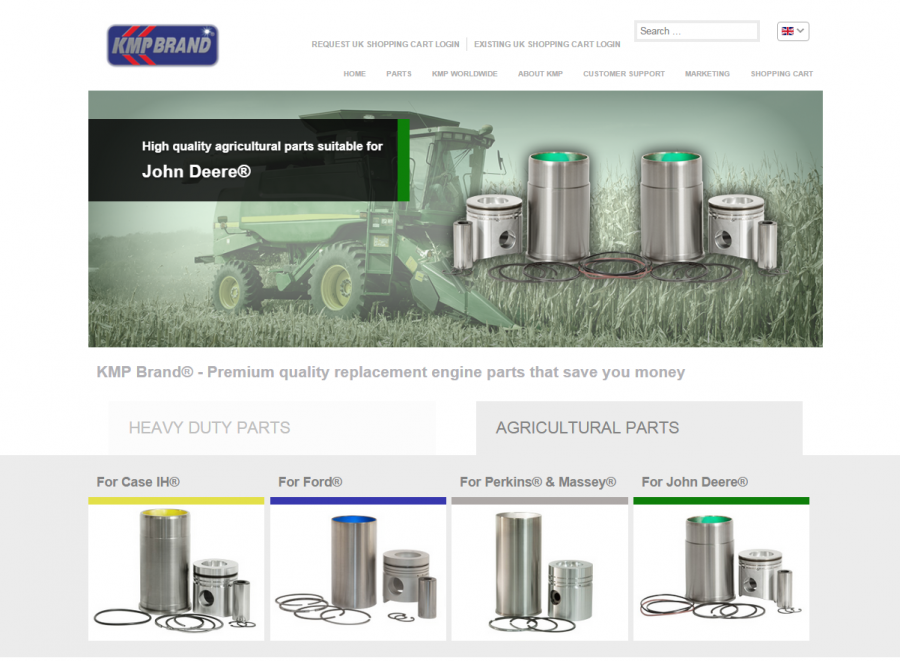 Content was also provided for the new homepages and parts pages, ensuring the optimisation of the current copy on the site was maintained during the switchover and that the new copy would work to enhance the new pages.
Here, you can visit the refreshed design and restructure of the KMP website, to see their vast selection of agricultural machinery parts and heavy duty engine parts.