What is Pay-Per-Click?
Pay-Per-Click (PPC) refers to paid advertising with search engines, most commonly through Google Ads– Google's platform for paid advertising. The advertiser is then charged for each unique click occurring on the ads.
The purpose of PPC is to offer users, at a cost, an option to advertise their products, services or content through various types of advertising. This is most commonly through:
Search ads – this type of 'text' advert appears above or below the organic (natural) search results in Google
Display ads – advertising on other websites or apps (placements) using various media, such as images or videos
Shopping ads – this type of ad can promote your products in Google's Shopping section and searches showing an image, title, price, store name and mor
Do you need a Pay-Per-Click management agency?
Pay-Per-Click management services are the ideal solution for businesses that:
are looking for instant online exposure

need to boost traffic to the site

want to promote a product or service

are looking to run digital marketing campaigns over defined time periods

are struggling to be found in natural search due to the high competitiveness of their desired search terms

whose business/market is represented by a high variety of phrases which can't all be effectively covered by organic search optimisation through content on the website

want to target specific audiences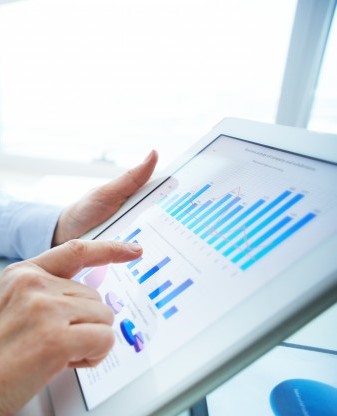 If your business matches any, some or all of the above, Pay-Per-Click management services are probably the right answer for you.
How can Austin Marketing help you?
Campaign setup & management
We are a versatile digital agency and are used to our clients requiring different services at different times depending on their long or short-term objectives. Pay-Per-Click often represents an instant solution if you are looking to boost traffic to the site, promote services or products or increase your exposure for selected search phrases. Austin Marketing can work with both existing campaigns or set up new campaigns on your behalf.
The correct choice of paid for media used is essential and we always consider the nature of the market you are operating in to recommend what we believe will work best for you.
Keyword research will help to pinpoint exactly how generic or specific you want to be with targeted search terms for your campaign. The nature of the phrases will also outline the structure of your campaign. When the campaign is running, the keyword research will continue to be an ongoing activity where we will explore new phrases and opportunities and make sure that you are only targeting the right search criteria by filtering out any negative words.
We can run simple predictions ahead of the campaign set-up in Google Ads. This can help to give you an idea of what the average price for clicks for your selected phrases could be and the potential number of clicks and exposure you could achieve with different combinations for a maximum price-per-click and daily budget.
The process of a campaign set-up follows all the above, where the Ad Groups, key phrases and ads are set and your campaign is ready to be switched on. Once active, the campaign is regularly managed, monitored and optimised by one of our digital marketing executives.
Ability to target specific audiences
Instant results - quicker than building up organic rankings
You can develop a remarketing strategy - target users who have interacted with your website previously
Choose which page users land on
Ideal for promotions, special offers or urgent recruitment
You can add engaging extensions, such as location, phone numbers, call outs and sitelinks
Filter out unwanted visits and clicks through negative keywords
Can target customers in different stages of the buying process
PPC management services pricing
Pricing of our PPC services depends predominantly on the size of the campaign you plan to run, as multiple complex campaigns require a higher level of management.
Dependant on the size and complexity of your campaign, Austin Marketing can provide a quote for your Pay-Per-Click campaign which will cover the set-up costs, ongoing campaign management and reporting. Our monthly fees don't cover the media costs for the advertising itself.
The media cost of Pay-Per-Click campaigns is billed based on a daily budget which can be set up to meet the exact level of finances you wish to spend on a monthly basis.
Get in touch with us to discuss your requirements and explore how we can help you & your business take full advantage of PPC services.
LET'S START TALKING
There is nothing we enjoy more than talking about new, exciting projects. Whether you have a clear image in your head of what you need, or you would simply like to explore the options, GET IN TOUCH. We will be happy to answer any questions you might have.
Get in touch
MEET THE TEAM
Meet the team of determined professionals who stand behind what makes Austin Marketing a reliable, friendly, and driven agency. Each of us represents a unique strength and perspective, which helps us deliver truly unique and vibrant solutions across a range of various industries.
About Austin Marketing