We have recently designed a new website for KMP Brand, a well-established supplier of diesel engine parts. Established in Chertsey in 1993, KMP have grown into an international company with distribution centres in the USA, the Middle East and Singapore.
Out with the old…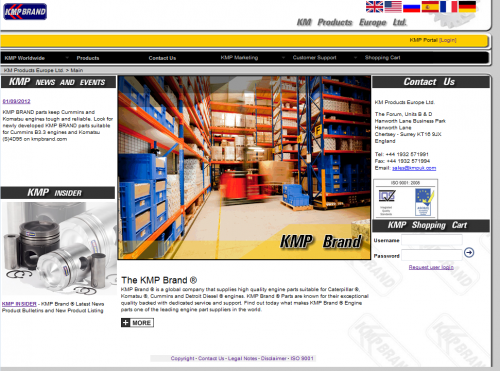 Their original website, while functional, wasn't very attractive and, due to its outdated design, wasn't optimised for mobiles and tablets.
…and in with the new!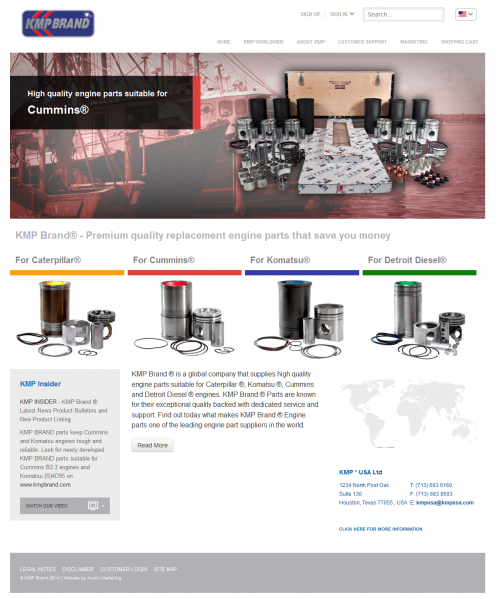 The New Improved KMP Website
The new site we created is a vast improvement from several standpoints. Where the old site had a compressed and claustrophobic feel, the new, updated version is more user-friendly. We made it our chief priority to have the product front-and-centre rather than buried behind drop-down menus. As well as the appearance, we've brought KMP's web presence up to date with full-functionality across all devices. As the company has an international client-base, we also faced the challenge of making the website multilingual.
Before we were commissioned to create a new website, initially, KMP pitched for a promotional video to be used for a variety of marketing activities as well as on the website itself, as seen below.