Broanmain reveals a refreshed visual identity and a new look for the website as part of its 60th year celebrations.
In 1956 Broanmain was set up as a local compression mould shop in Dorking. Now, 60 years on, and in celebration of this anniversary and how far it has come as a company, Broanmain marks the occasion with a new look to reflect its contemporary values and the professional delivery its customers have come to know them for.
The rebranding reflects a period of growth and modernisation as a company following recent restructuring and the acquisition of a 150m2 extension to the premises. With increased emphasis on investment in people and their professional development, as well as in new technologies to improve quality and efficiency, the new brand reflects these changes.
Wilf Davis, managing director, said "We have worked really hard over recent years to develop Broanmain into a company which is better able to serve its customers, something that will remain our main focus moving forward. As it is also our 60th year in business it was important for us to present our business as it is today, while also referencing our past."
The symbol is a connection between the letters b and p of Broanmain Plastics and preserves the historic value of the B stamp previously used. To provide continuity the colour blue was maintained and a new fresh colour was added to the palette to make it sing and stand out from the monochromatic competition. The logo uses a light and modern font to emphasize the open and friendly approach of Broanmain.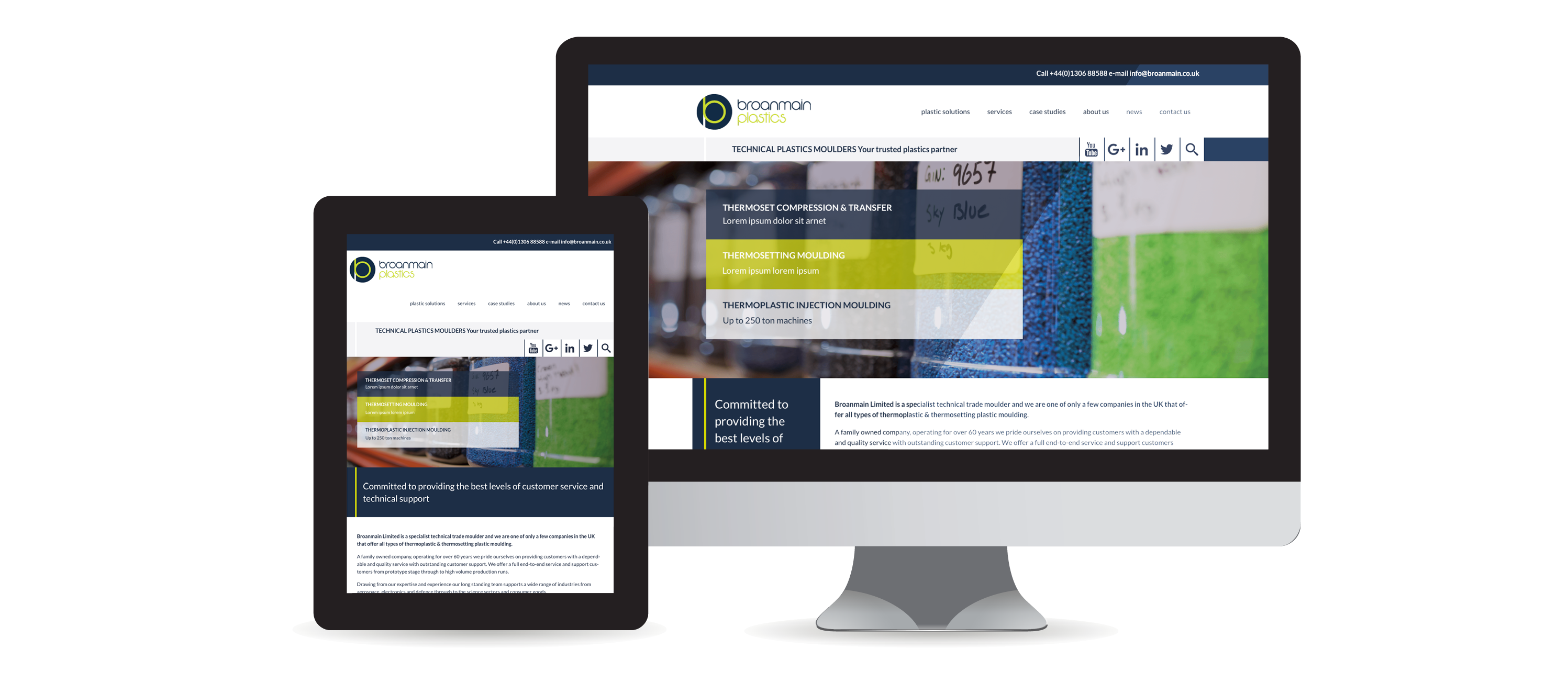 Take a look at the new website to get to know the new look and for all-new information about Broanmain's services.
About Broanmain:
Broanmain is a technical trade moulder with expertise in many different processes in the plastics industry including Thermoplastic Injection, Thermosetting Injection, Compression and Transfer moulding. Broanmain provide a complete suite of services including tool design, tool manufacturing, printing, assembly, kitting, packing and distribution, as well as various and flexible supply chain solutions.