In the beginning of July, Austin Marketing launched a new website for one of our clients in the Construction industry, Landmark.
Landmark is a leading multi-disciplined Groundworks and Civil Engineering Construction contractor, providing services across South East England. Established in 1998, they have built a reputation for reliable and high-quality workmanship, delivering projects of ranging sizes to both programme and budget.
They felt that their old website was not representing either the scale or scope of work that they undertake on a daily basis.
As a result, Austin Marketing was commissioned to provide Landmark with a new website design that would encourage visitors to engage with Landmark, having gained an appreciation of Landmark's experience and strengths.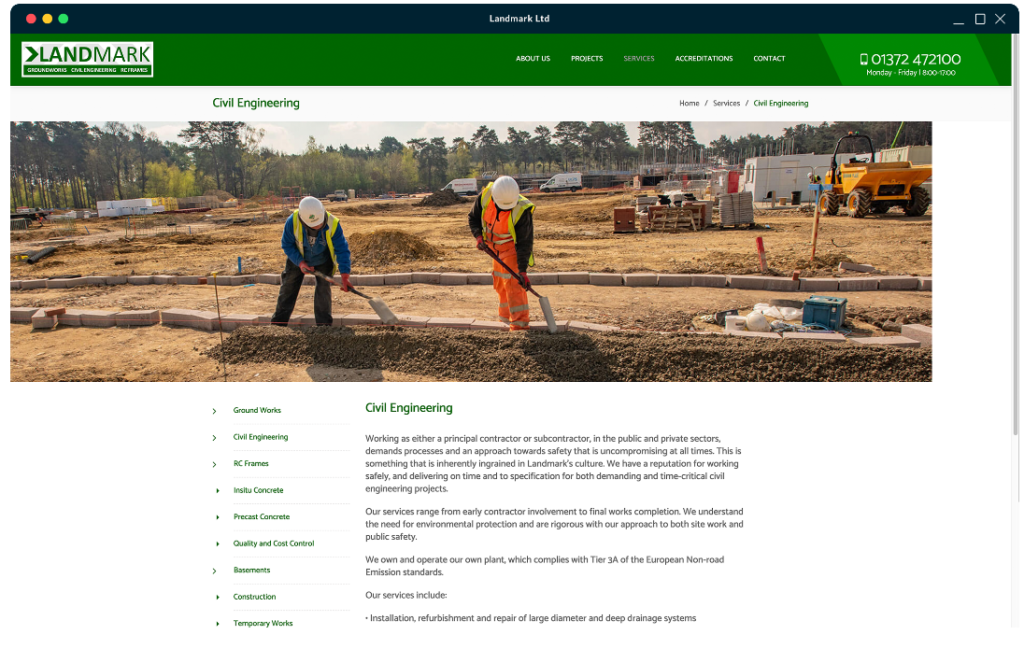 It was decided to approach this project with a simple design, integrating strong imagery, engaging content and bold numbers combined with uncluttered page layouts. It was important to Landmark that project examples were easy to find and visually strong, to encourage dialogue between customers and their business. To facilitate this, we undertook some site photography and we designed and built a large project's gallery to showcase some of their major works.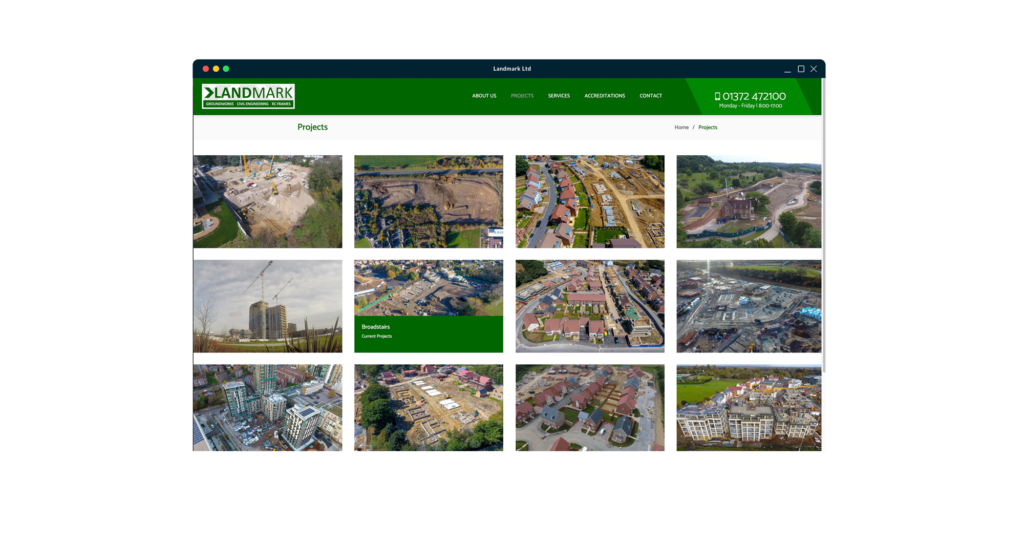 After the initial design and content approval, Austin Marketing created the copy for the website. Our next job was to undertake some construction site photography. We moved on to liaising with multiple project locations to capture relevant photography. This was done during the course of a few months, to fit in with construction site activity and to capture the different stages of the construction process.
The fully responsive design provides website visitors, irrespective of their viewing on a mobile device, tablet or desktop computer, a clear and concise view of Landmark's services.
Visit Landmark to see explore their new website and design.