From old…to new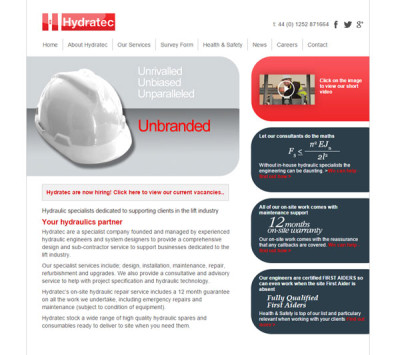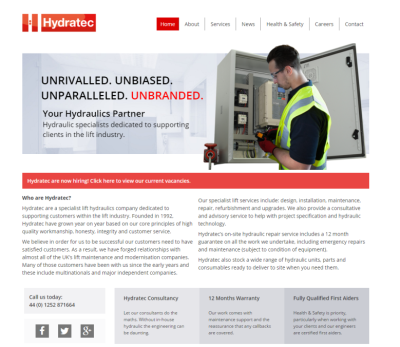 Austin Marketing have worked with Hydratec since 2010, when we first designed and built their previous website, and most recently, we have been providing them with ongoing SEO services and marketing support. Hydratec provide specialist hydraulic consultancy, repair, maintenance, installation and parts supply services to those in the lift industry.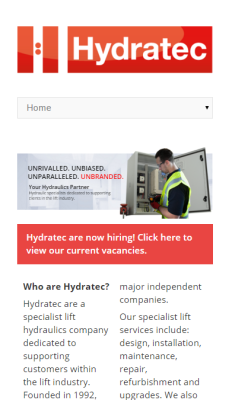 However, it's no secret that technology is constantly evolving; we are seeing a growing number of people using the internet on mobile devices. In fact, today, more than half of online searches are now done through mobile phones. Because of this, mobile friendliness is now a ranking signal for Google – in other words, having a mobile friendly website is vital to ensure your website ranks well in Google on mobiles.
When Hydratec's previous website was built, a mobile version of the website was created that was entirely suitable for the times. However, what constitutes as mobile-friendly today is completely different. Text and images now need to be responsive, shrinking to fill the entire screen, whilst still maintaining readability and easy-to-use navigation.
Hydratec's new website offers complete responsiveness with a collapsible menu, enabling visitors to navigate through the site with ease on all devices, finding the information they need. The design has had a refresh as well; with cleaner and sharper menus and page layouts – maintaining the Hydratec colourscheme.