Explainer videos are short online marketing videos used to explain your company's product or service. Explainer videos are often placed on a landing page, on your website's homepage, or on a prominent product page.
These types of videos have become extremely popular in the UK since around 2013, having started in the US some time before, and some sites boast of conversion rates increasing by as much as 144% after including an explainer video on their website. But how can that be?
Why Explainer Videos are so successful
If you think of your own experience, the last time you were on a website looking for a solution to a problem – did you scroll up and down on the page looking for a video to explain the product or service? Or did you find what you needed on the landing page through reading?
A website is 53 times more likely to reach the front page of Google if it includes video. And, if that video is on your homepage, that can boost your conversion rate by up to 80%. (Insivia / Unbounce)

77% of viewers watch an explainer video for up to 2 minutes, while only about 20% of people make it all the way to the end of a blog post like this one! (Breadnbeyond / Sumo)

By 2022, online videos will make up more than 82% of all consumer internet traffic – 15 times higher than it was in 2017. (Cisco)

People are 1.5 times more likely to watch video on their mobile phones. (Facebook)

What kind of explainer video is the right one for me?
1. Live Action Explainer Videos
A non-animated promotional video explaining your business's product or service. Having flesh and blood people in your explainer video can create an emotional connection for viewers, as we are naturally drawn to other human faces. However, live action means you're stuck to the confines of the real world – weather, staff schedules, set setup, etc.
Here's a preview of some we've done over the years.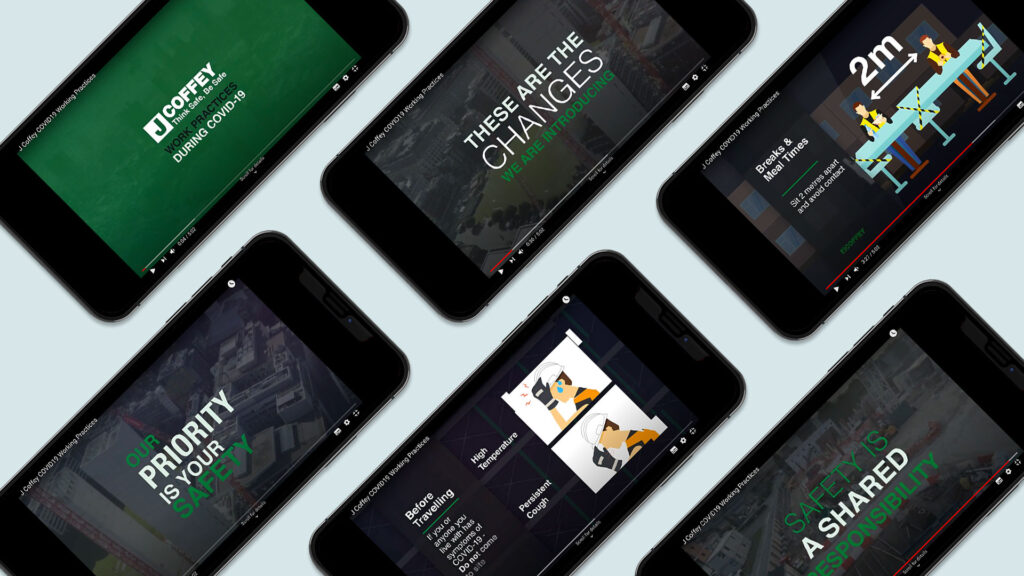 2. Animated Explainer Videos
Animation is often the preferred format for explaining services or intangible tech products like software. Some services involve few, if any, physical objects, making live action an unrealistic option. Animated explainer videos allow for more creativity, and are easier to edit or update when you want to make future adjustments.
Here's a recent example we've done for J Coffey Construction. 
3. Live Action / Animation Combo Video
If you already have some footage and want to incorporate it into an animation video, explaining what you do and then demonstrating what it looks like, that is, of course, possible, and any kind of combination between live action and animation is possible. Just remember to have an easy-to-follow and engaging storyline, and that whatever material you use represents the best that you can do in the best light possible.
---

Video can do more to establish an authentic connection to your business than almost anything else. In fact, video can be the most effective tool in your arsenal. Explainer videos, in particular, tell your brand story in a quick, memorable and engaging way.
If you'd like some help to get your own explainer video, get in touch.