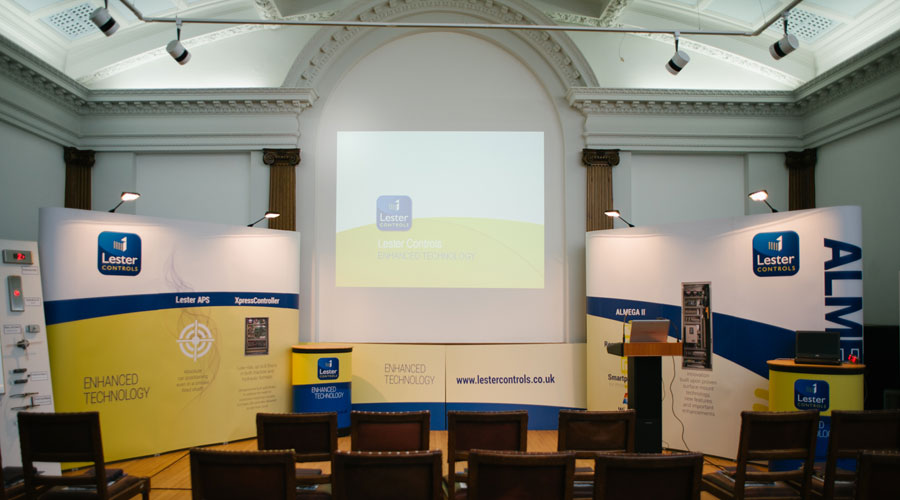 Last week saw Lester Controls' first Enhanced Technology Event, introducing three new initiative products for the lift sector. Working in a long term relationship with Lester Controls, our team helped with marketing and communication strategy for the launch of these new products. This included product naming, exhibition stand design, marketing collateral (printed and digital) and the pre and post event e-mail campaigns. As this was the first of several events this year the stand was designed with multiple venues in mind, two pieces that merge into one 7m display, therefore adaptable for different venues.
On a tangible note, we designed and produced the Lester Controls printed collateral for this event, which included a presentation, case study brochure and Filofax style product inserts.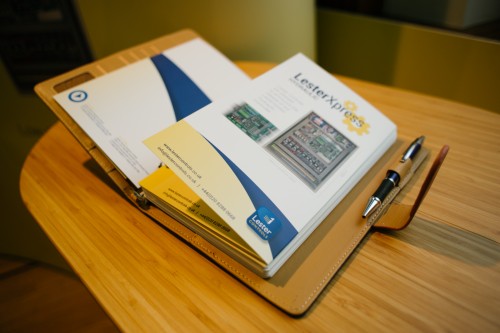 Austin Marketing is a well-established business, with approaching 20 years' experience in the lift, engineering, construction and related sectors. Our portfolio of clients is made up of a mixture of owner-managed, national and multinational companies, working with manufacturers, modernisers, installers, distributors, maintenance providers, specialist sub-contractors and consultants.
Although a relatively small team, we have a wide range of skills and specialise in 'Business to Business' marketing with our own in-house creative designers and web developers.
We provide a wide range of marketing services including:
marketing support & strategy
branding & identity
web design & development (including SEO, social media & PPC)
graphic design for catalogues/brochures, presentations, training materials, exhibitions etc.
video production (including training/corporate videos, tool box videos and many different styles of video clips for websites and social networks)
copywriting
photography service
Exhibiting this year? If you require a complete solution, we'll get involved at all levels; from the exhibition design, through to the management, construction and logistics of the show. This allows you to turn up on the day and concentrate on your customers, while we focus on the marketing strategy and all concerning logistics for the exhibition.
Alternatively, we can provide support materials for shell scheme exhibitors or bespoke designed customer builds.
To find out more about Austin Marketing and how we help clients, contact us to arrange an introductory meeting or to discuss a project.